State of Decay (airdate March 20, 1983)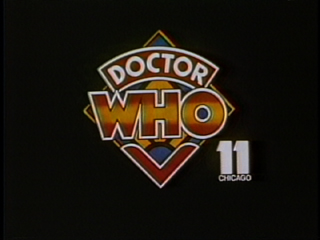 Intro: (cut off on available copy) ...Adric, Tarak, and Kalmar. The offensive line of the Chicago Bears? No. Six co-owners of a middle-European restaurant? Wrong. All are essential elements in the mysterious challenge offered the Doctor and Romana, here on WTTW Chicago tonight, "State of Decay."
"Next Week": Next week, the TARDIS is hijacked by a fugitive, time-sensitive navigator from a becalmed privateer. Through him, the Doctor, Romana, and Adric will meet the robot warriors called the Gundan, after passing through "Warriors' Gate," which by design is the title of the adventure. Youcan take part, electronically, next Sunday night at 11.