The Visitation (airdate May 15, 1983)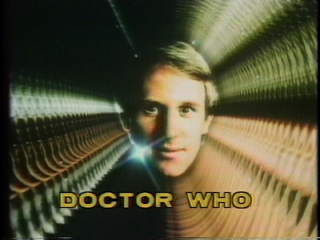 Intro: The Doctor and friends will be in double jeopardy tonight: first from perhaps the most horrific malaise ever visited upon mankind, the Plague; and second, from an horrific race of alien monsters which are too awful to be described. How will our friends manage this dilemma? With just a touch of panic, a modicum of concern, a smidgen of ingenuity, and an ample amount of aplomb... as we will see anon, right here on WTTW Chicago.
"Next Week": Of all the places in the universe, where do you suppose the Doctor and Nyssa will travel next week? [pause] Wrong. They're going to stay right in old blightey, but move up several centuries in time, to 1925. When wehave moved up one weekin time, we'll be able to see "Black Orchid."