The Keys of Marinus (airdates June 8 & 15, 1986)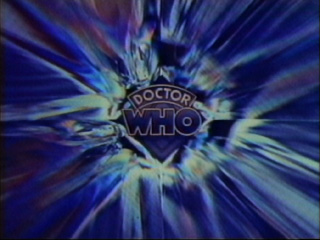 (Part 1 Intro not currently available)
Part 1 "Next Week": Is Barbara the reincarnation of Yetaxa, the quondam high priest of the Aztecs? The truth will out, next Sunday night at 11, for the TARDIS carries its crew to the year 1430 and a tomb in the land of... "The Aztecs."
Part 2 Intro: Lost in a time fog, your faithful announcer last week brought great consternation to many when he announced that the Doctor and friends would roam among the Aztecs this night. That, perforce, must wait until next week. We have unfinished business tonight on Marinus.
Part 2 "Next Week": Now that the inhabitants of Marinus are free from the domination of the machine, the TARDIS is free to travel to the land of the Aztecs, circa 1430, which it most assuredly will, next Sunday night at 11.