WTTW Channel 11, Chicago - Longtime Chicagoland home of Doctor Who




WYIN Channel 56, Gary, IN - Current home of Doctor Who for the parts of Chicagoland that can get it on their antennas or cable!

It doesn't have much of a logo, but it's an invaluable weekly resource of what's playing, Whowise, worldwide.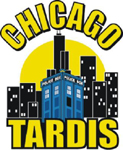 Keepers of the flame of Chicagoland Thanksgiving-weekend conventions.


The folks responsible for the wonderfully cleaned-up video releases of the last few years.


A site researching the broadcast history of Doctor Who all over America.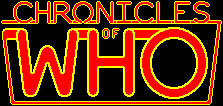 A Chicago-area club that screens episodes, makes videos, and helps out Gary, Indiana's Channel 56.


Transcripts of narrations by Howard da Silva from the original Time-Life release of the Tom Baker episodes. It was in these versions that I first saw Tom Baker in 1980.
Last Update: January 2, 2001