Frontier in Space (airdates April 12 & 19, 1987)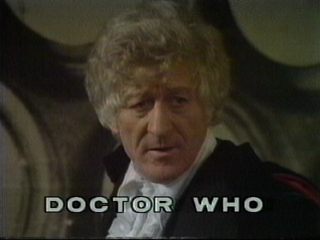 Part 1 Intro: To avoid a head-on collision on the highway, one uses the steering wheel. In space, a more sophisticated maneuver may be necessary, as the Doctor and Jo will soon demonstrate. But the consequences of their action will be far more complex than they could ever anticipate, as we are about to learn in our approach to... the "Frontier in Space."
(Part 1 "Next Week" and Part 2 Intro not currently available)
Part 2 "Next Week": Somewhere... a mighty army of Daleks is waiting. Next week, the Doctor and Jo set off in pursuit. Be with us next Sunday at 11 for Part One of... "Planet of the Daleks."
[There was only one part, since the edited, all-color version was short enough to show in one night.]