The Three Doctors (airdate March 29, 1987)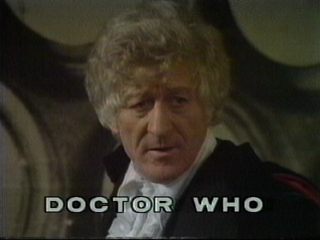 Intro: We have learned this evening that Patrick Troughton, the second Doctor Who, died yesterday of a heart attack while in Columbus, Georgia, to attend a convention. As fate would have it, he appears in tonight's adventure, "The Three Doctors." We respectfully dedicate the program to his memory.
"Next Week": Next week, the Doctor promises Jo a trip to Metebelis 3, the famous blue planet of the Actian group. Will they get there? The answer... next Sunday night at 11, on "Carnival of Monsters."